Jane's Biography
Palace of the Blue Butterfly is Romantic Suspense author Jane Rosenthal's first novel.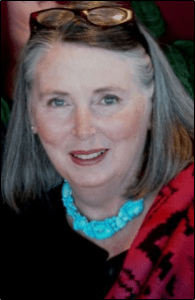 Before turning her hand to novel writing, Jane worked as a radio journalist for NPR, as a bilingual reporter covering politics and the arts in Mexico for California Public Radio, and finally as an English and creative writing teacher in the Oakland Public Schools. She received her degree in Creative Writing from San Francisco State University.
A few years ago, she and her husband David Hollenbach retired to a fifty acre ranch in California's Sierra Mountains. More recently, they relocated to an artistic mecca in New Mexico.
Anyone who loves, reading, writing, gardening, and believes in changing the world one small, compassionate step at a time should visit her original site: www.AllAboutJanesRanch.com.